Bell Schedule for Today:
Devices MUST be returned before you leave!
You will be placed on the hold list and charged for the amount of the laptop/adapter if it is not returned.
If you are leaving early for an activity that day, it must be returned to the library/media center before you leave.
Tiger Activities Today (in addition to Finals):
Varsity/JV Track, SEK Meet @ Coffeyville, 2:30 p.m.
Varsity/JV Tiger Baseball & Softball @ Chanute, 4:30 p.m.
Forensics Banquet, 6 o'clock this evening in the FSHS Commons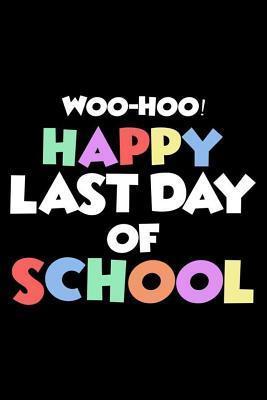 Esports Sign up link, copy and paste: https://forms.gle/1ZVRzerkRGJw...
The link below (copy and paste) is for the form for current or upcoming students who would like to volunteer their assistance for the Fall 2022 Esports Season. This does not mean you would need to join the Esports team. These are volunteer positions that look great on resumes & will give you opportunities to build your skillset for your desired career. There are positions open in the following categories: Event Management, Broadcasting, Public Relations (Social Media), Discord Moderation, Accounting/Finance:
https://forms.gle/pUjWDJLhmmvw...
The library/media center is accepting any gently used or new school supplies. Instead of trashing new or gently used notebooks, folders, binders, pens, pencils, supply cases – you got the idea! – take these items to the library/media center! These supplies will be made available for any student with a need! So, as you are cleaning out your lockers and backpacks, think about how good you'd feel to donate instead of demolish. Thanks!
The Class of 2022 Send Off Seniors (SOS) Party is after the graduation ceremony this Saturday night! The party begins at Memorial Hall, corner of 3rd & National in downtown Fort Scott, from 10 p.m. until 1 a.m. Sunday. Each graduate can bring one guest that's younger than twenty one.
Don't forget to thank our Cuisine Crew for all the meals they've prepared for you this year!
Today:
Breakfast: cereal, graham snack, fresh fruit OR applesauce, juice, milk
Lunch: 4x6 cheese pizza OR stuffed crust pizza OR fiestada pizza, tater tots 0R french fries, salad, fresh fruit, rainbow sherbet, milk
Important Dates:
Saturday, May 14th: Baccalaureate, 4 p.m., FSHS main gym
Saturday, May 14th: Class of 2022 Graduation, 8 p.m., Frary Field
Fort Scott's VMC (Valu Merchandisers Company) has immediate openings for full or part-time with a starting pay rate of up to $15.50/hr. If interested, go to www.awginc.com/careers.html to see a list of available openings.
The Fort Scott National Historic Site has four open positions for a paid summer internship from June 19th - August 13th, 40 hours per week. If interested, contact Barry Geertsen: barak.geertsen@nps.gov or call (620) 223-0310. You can also pick up an application from Mr. Messer.
Sports Physicals Information:
CHC/SEK will be offering FREE sports physicals for all high school and middle school students who plan to participate in athletics during the 2022-23 school year on Monday and Tuesday, May 23rd and 24th, from 9 am - 3 pm in the FSHS Aux Gym.
All athletes are required per KSHSAA rules to have an updated physical in order to participate. The physical for the upcoming school year must take place after May 1st of 2022.
The KSHSAA physical form for the 2022-23 school year can be found on the FSHS website at the following link: https://www.usd234.org/o/fshs/...
Also located at this link is an Outreach Consent form from CHC that must be filled out and turned in with the physical form.
The Concussion and Heat Illness form that needs to be signed by the athlete and parent in order for athletes to be eligible is also located on the website at the above link.
Forms can also be picked up at the FSHS and FSMS offices. Please double check to make sure all sections on all forms are filled out and signed by both the athlete and parent.