Attention Parents! The last day of school for the 2022-23 school year has been changed to May 16th, instead of May 17th.
Don't forget the FFA special event to benefit the Austin Parks Family going on today from 11:30 AM to 2:00 PM at the FSHS cafeteria. Benefit auction will begin at 1 PM.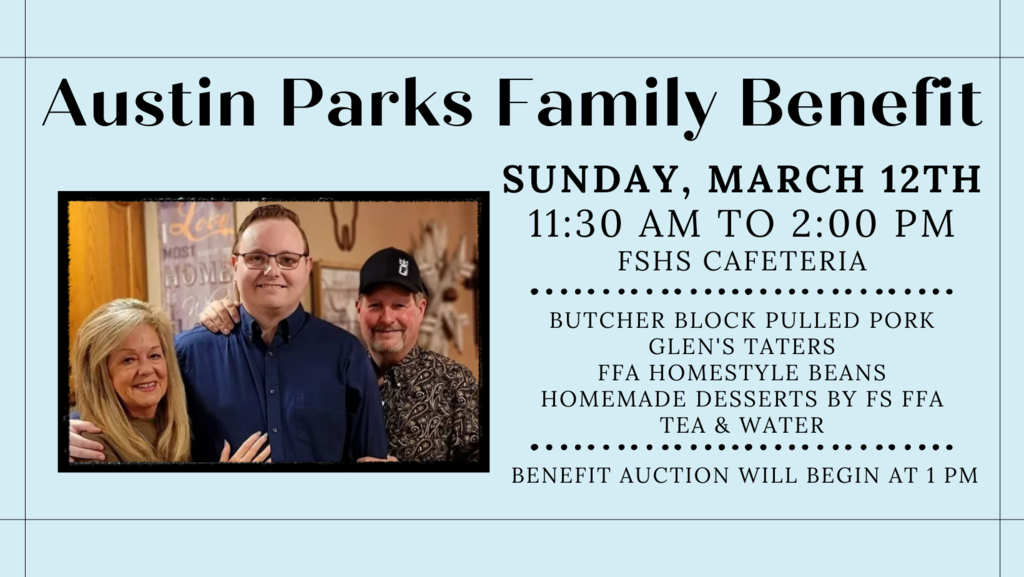 Congrats to the FSHS Students Competing in Math Relays! On March 9th, 17 students from FSHS competed at the Allen Community College Math Relays. The following students placed in individual competitions: Nick Davis - 1st in Junior Simplifications and 2nd in Junior Computational Math Sam Deloney - 1st in Senior Math Potpourri and 5th in Senior Word Problems Caroline Barnes - 2nd in Sophomore Word Problems Cody Dean - 2nd in Senior Simplifications and 3rd in Senior Word Problems Adelynn Nolan - 2nd in Junior Math Potpourri and 2nd in Junior Simplifications Cody Geiger - 3rd in Junior Math Potpourri and 5th in Junior Simplifications Maia Martin - 5th in Senior Equations & Inequalities Joy Self - 5th in Sophomore Math Potpourri The following students placed in the team competitions: Algebra Relay 1st place team - Sam Deloney, Maia Martin, Nick Davis, Joy Self Medley Relay 4th place team - Cody Dean, Cody Geiger, Caroline Barnes, Rylan Miller Freshmen Algebra Relay 5th place team - Junie Fisher, Claire McElroy, Ben Phillips, Kathryn Williams The following 17 students represented FSHS at the competition: Tayton Allen, Caroline Barnes, Savanna Cunningham, Nick Davis, Cody Dean, Sam Deloney, Junie Fisher, Cody Geiger, Maia Martin, Claire McElroy, Rylan Miller, Ben Phillips, Aiden Sigafoos, Joy Self, Bryar Smith, and Kathryn Williams. Great job Tigers! #gbr #gotigers
Reminder - No school from March 10th to March 17th. Have a great Spring Break and we will see you on March 20th Tigers!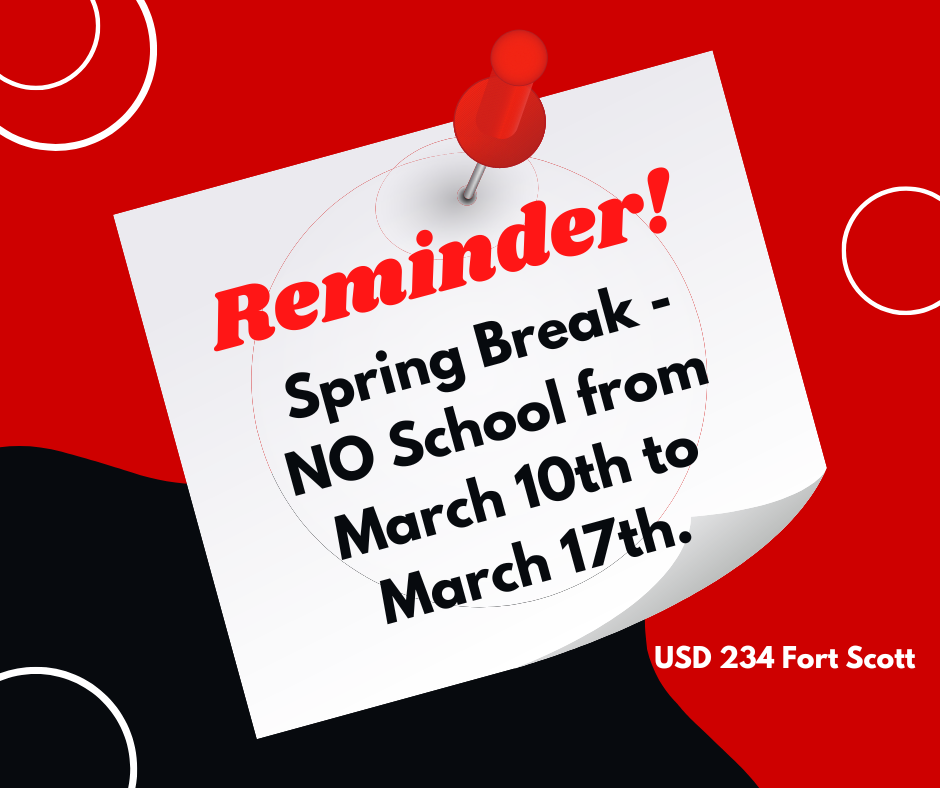 There are several events FSHS Thespian Troupe #7365 has planned during March to celebrate Theatre in Our Schools Month. You can follow FSHS Thespians through the following social media links: Facebook – Fort Scott High School Thespians Instagram - FSHSThespians Snapchat - FSHSThespians Tiktok - fshsthespian Twitter – FSHS_Thespians. Share your school theatre thoughts with us using #TheatreInOurSchools! #gbr #gotigers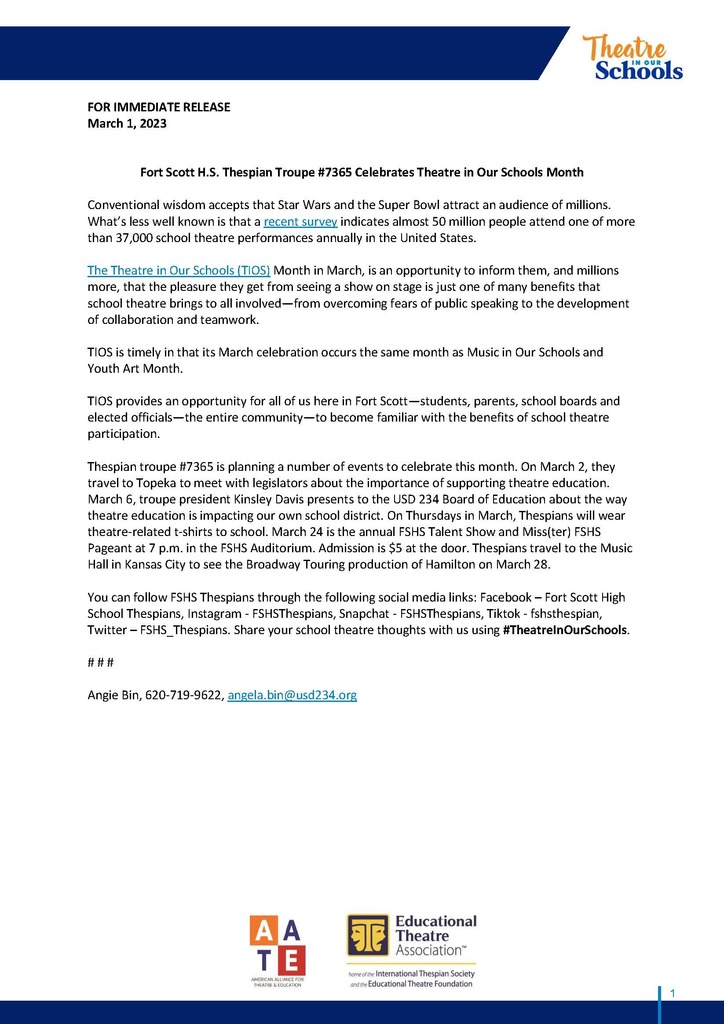 March is Theatre in Our Schools Month! FSHS Thespians, Kinsley Davis and Emma Guns, presented to the board tonight to share the importance of theatre in our district. Troupe# 7365 puts on productions, competes in large competitions, and serves our community through service projects throughout the school year. #gbr #gotigers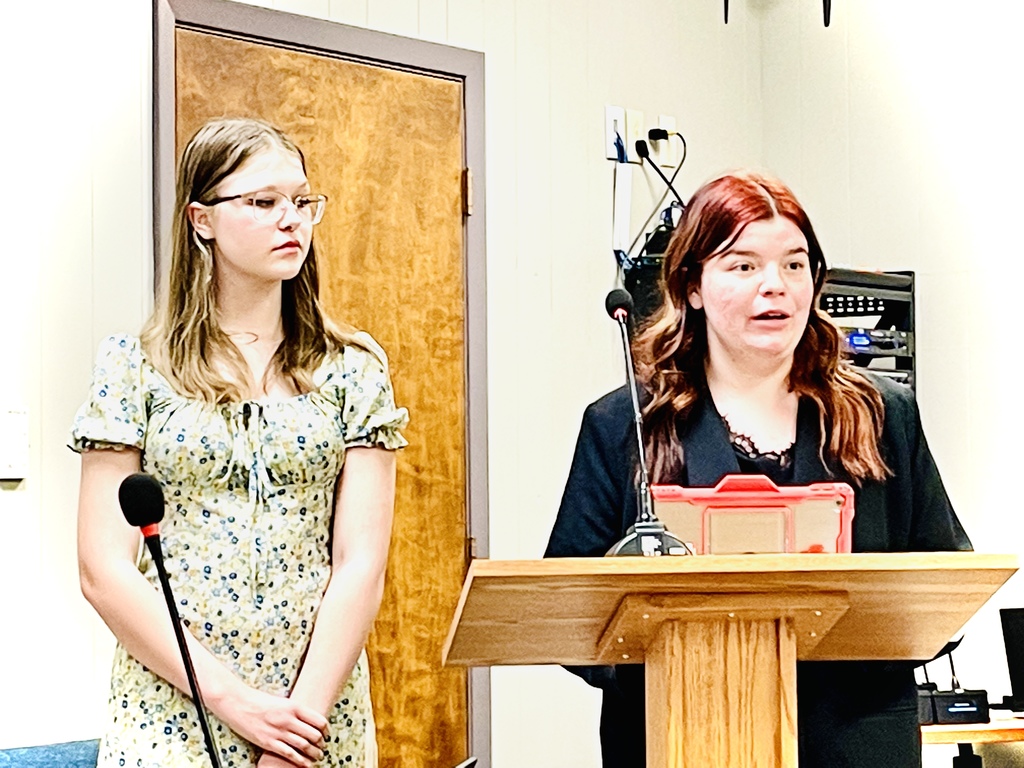 National School Breakfast Week (NSBW) celebrates the importance of a nutritious school breakfast in fueling students for success. This special observance during the first week of March celebrates the national School Breakfast Program and the many ways it gives kids a great start every day. #NSBW23 will take place March 6-10, 2023. #gbr
Kindergarten Round-Up Date: April 19th Time: 8:00 a.m.-3:00 p.m. What to Bring: Your child's Social Security Card, Birth Certificate, Immunization Records and a Physical Your student must be 5 years old before September 1st to attend Round-Up. Please call the Winfield Scott Office at 620-223-0450 to schedule an appointment.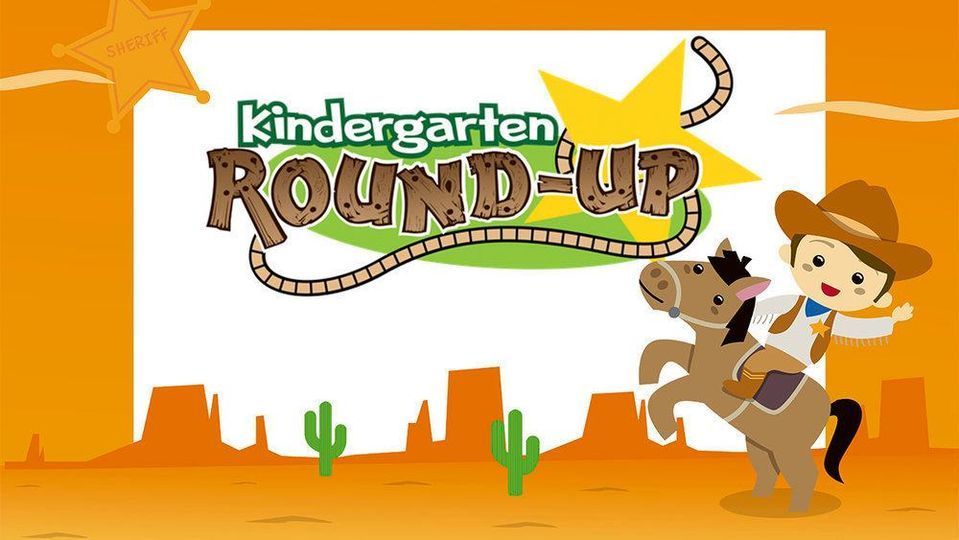 No school on Friday, March 3rd, for USD 234 students.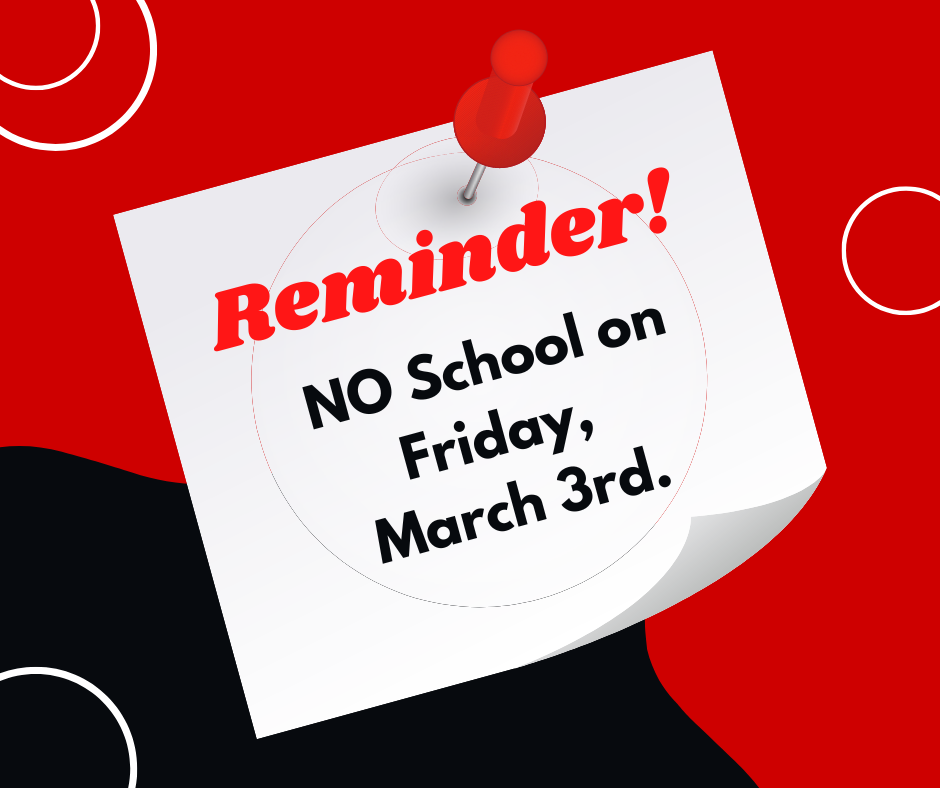 Reminder - No School on Monday, February 20th. All buildings, including the Board of Education will be closed.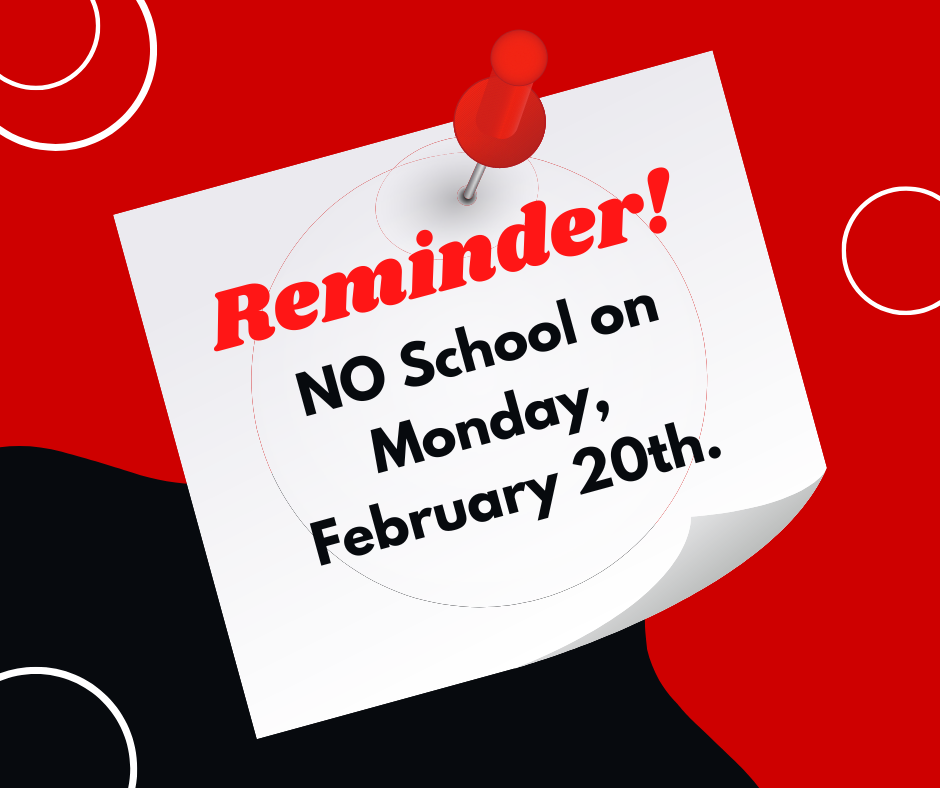 Last night the USD 234 Board approved the following calendar, pending negotiations, for the 2023-24 school year. We appreciate the input from our staff, parents, and families as this calendar was put together. #gbr #TeamTiger #gotigers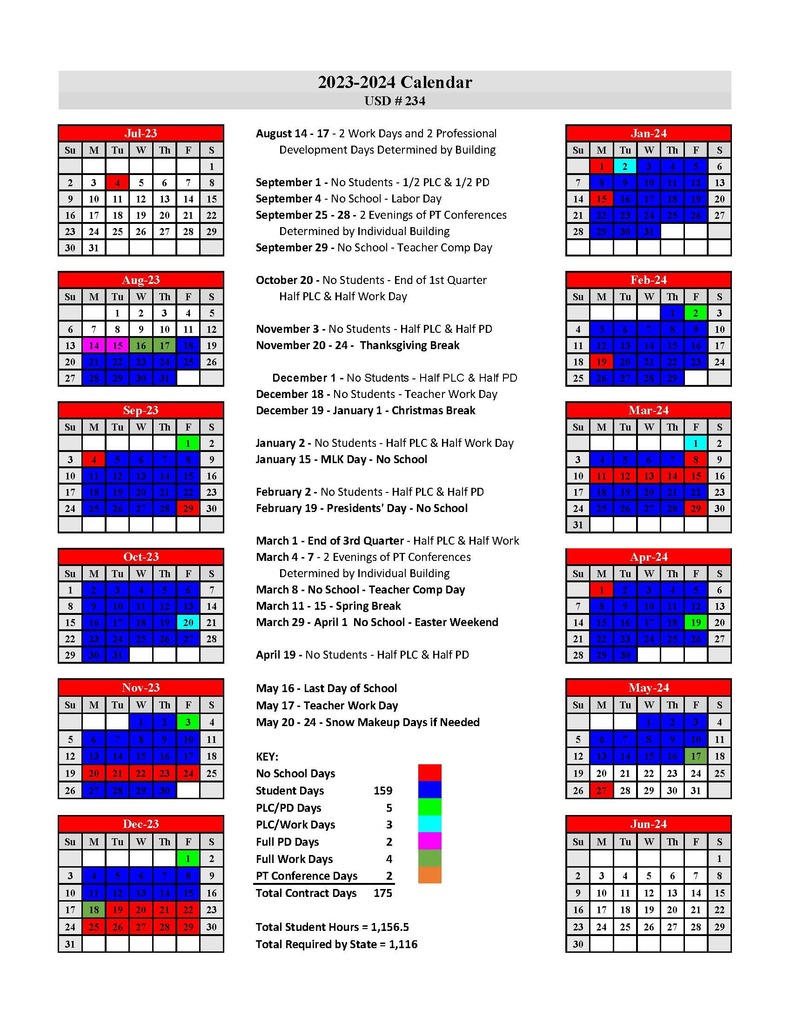 FSHS is excited to begin FSHS Dual Achievement Program in Construction! Students interested in this pathway should reach out to Mr. Josh Messer.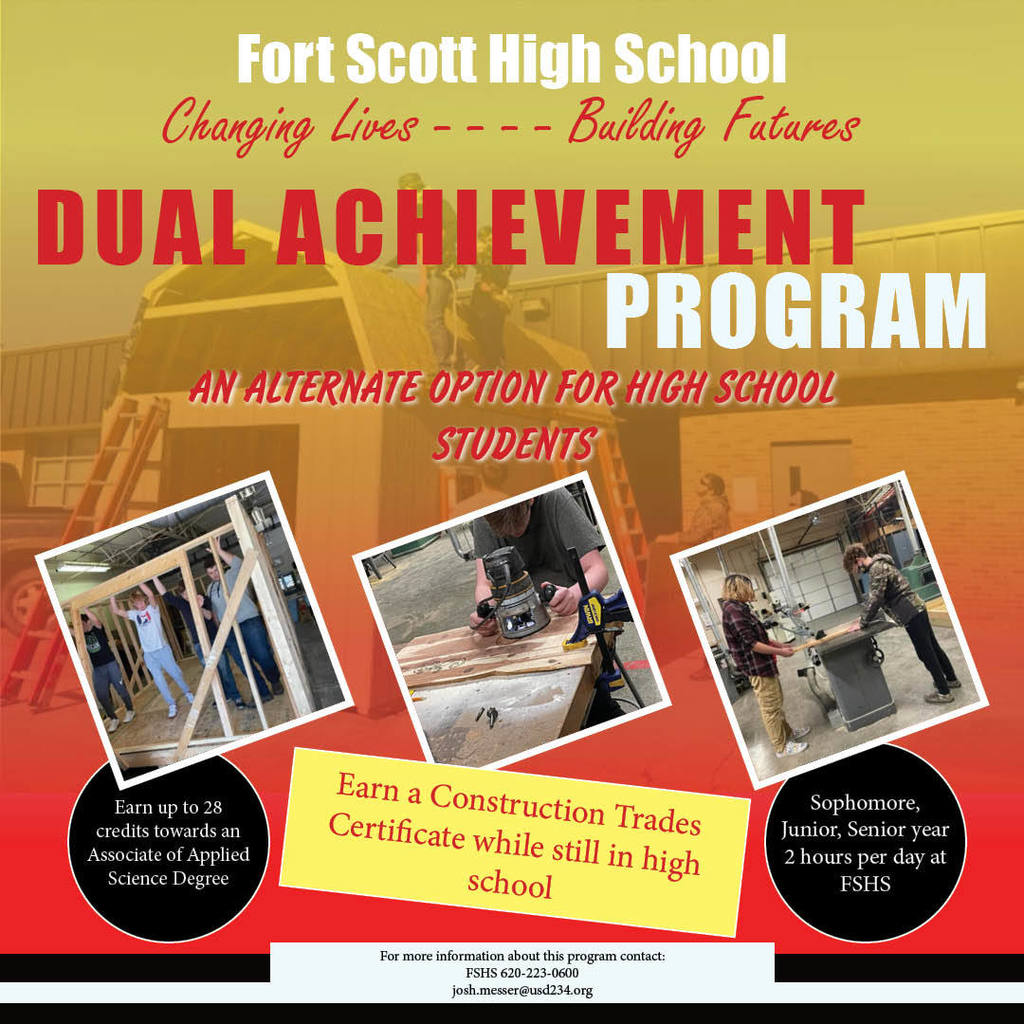 Help Us Welcome Tonya Barnes - Special Education Director Tonya Barnes will be joining our Tiger family on July 1st as the Special Education Director for the district. "We are so fortunate to have someone with the expertise and experience that Tonya has in the area of special education. I look forward to the impact of her leadership as we continue to better meet the needs of all of our students," stated Destry Brown, Superintendent of Schools. #GBR #TeamTiger #GoTigers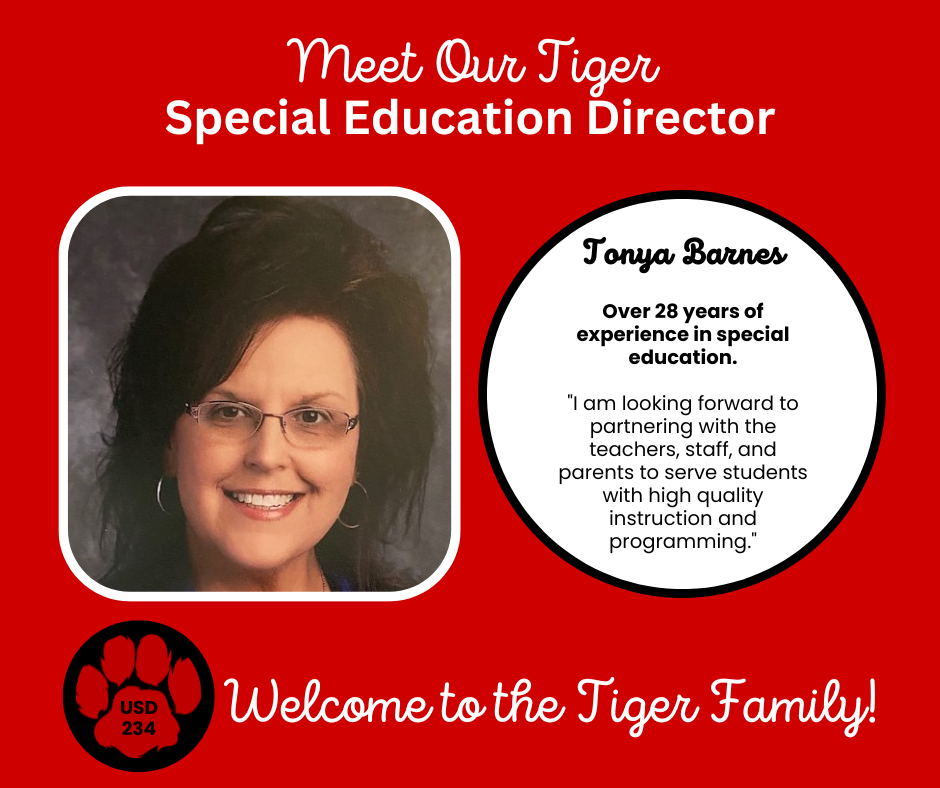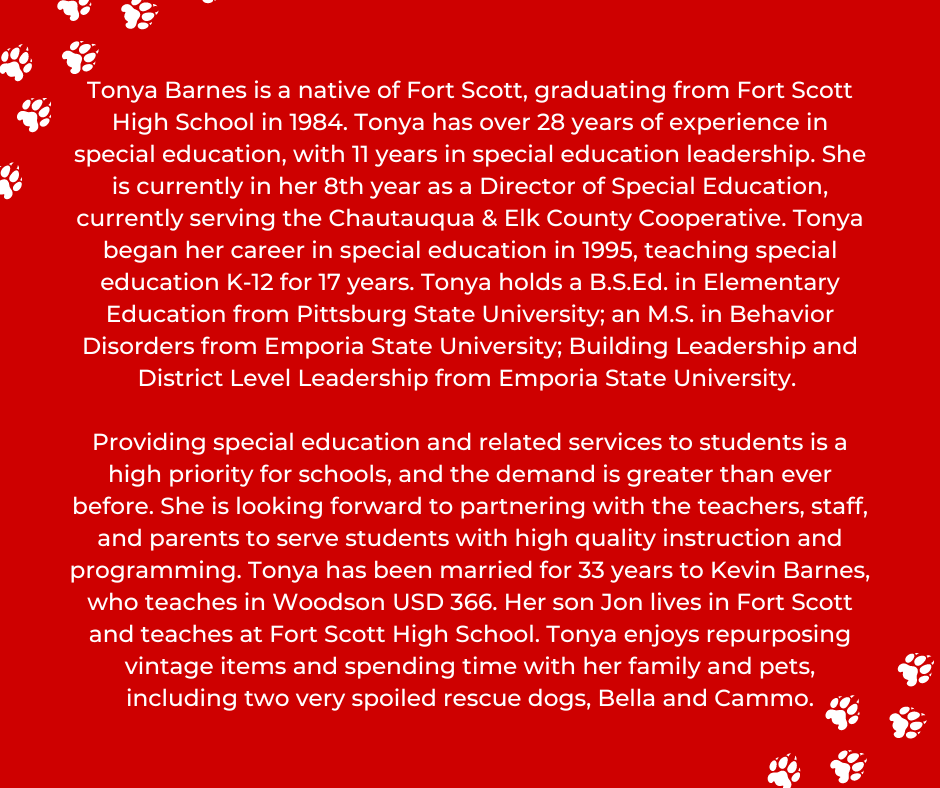 Tonight from 5-8 pm is Community Night at Wendy's to support the Fort Scott High School Athletic Department. They will be donating 10% of dine-in and drive-thru sales back to our kids!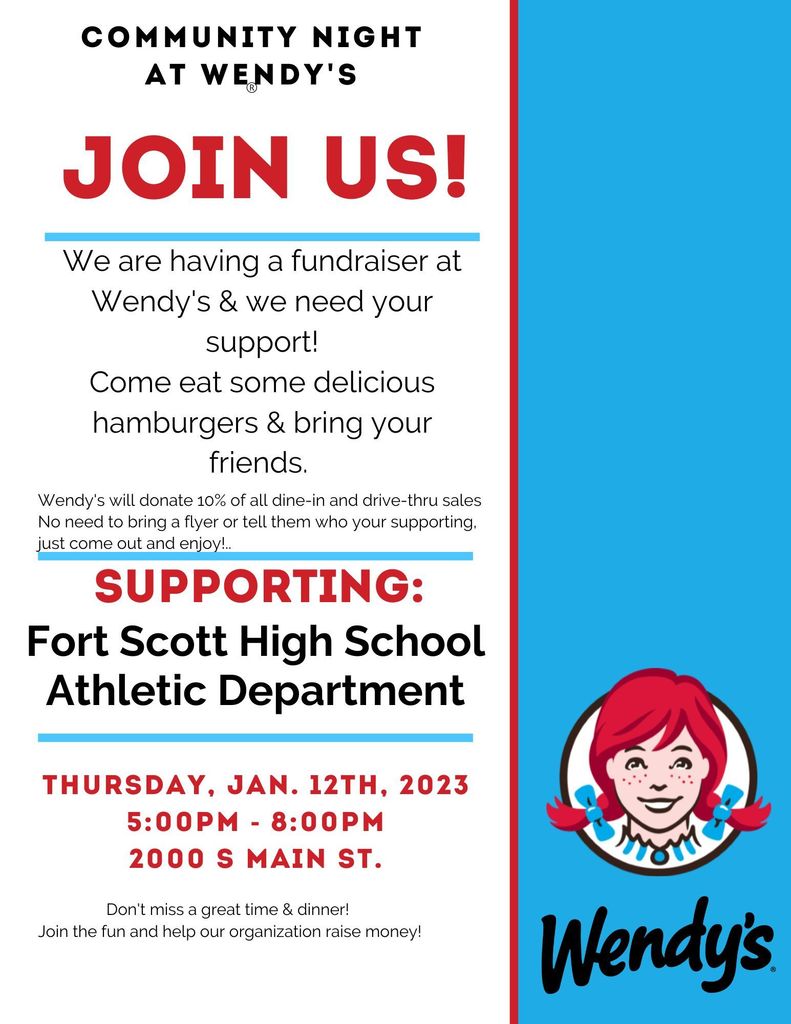 Looking for something for your family to do together? Here is something your kids might enjoy! Bourbon County Games is located at 123 S. National in downtown Fort Scott. #tigercommunity
It's Storytime at Hedgehog.INK, 16 S. Main tomorrow at 10:30 a.m. in downtown Fort Scott. What a great way to finish out Bourbon County Reads to Preschoolers Week! #gbr #TeamTiger #tigercommunity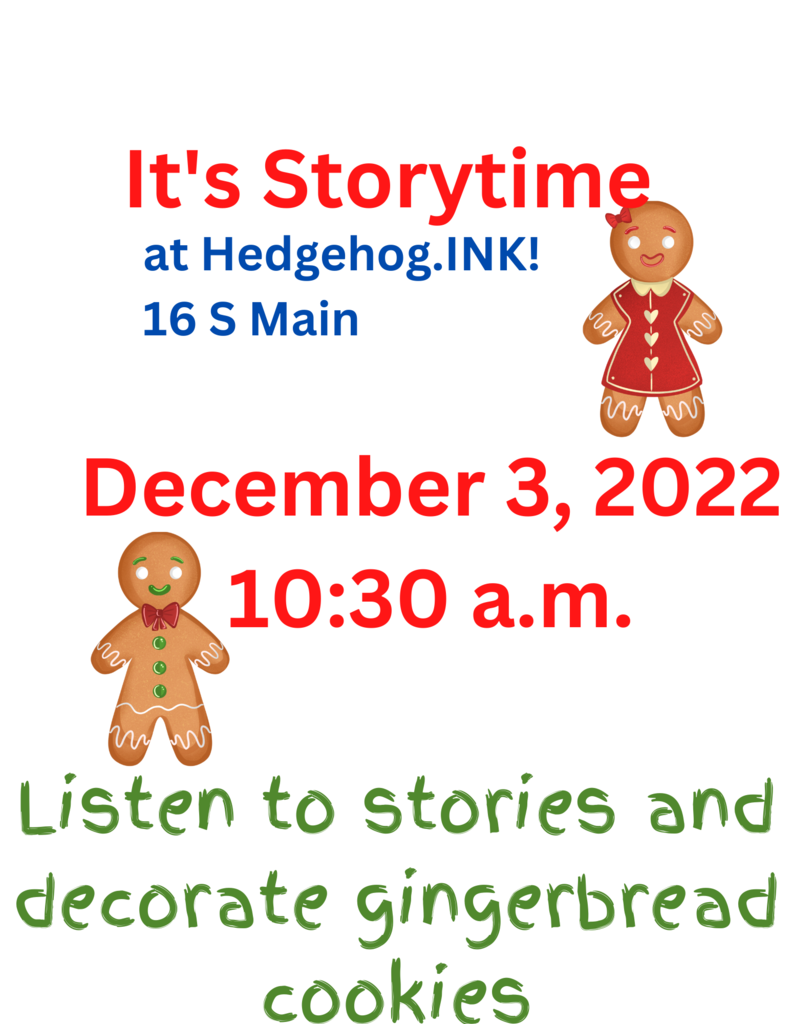 Last night the Tiger family participated in the Downtown Christmas Parade. We had a lot of fun, passed out some stickers & pencils, and enjoyed seeing our students and families outside of the day! A special shout-out to FSHS FFA, FSHS FCCLA, and the FSHS Tiger band! What a great turnout by so many organizations from our community. If you have some pictures of any school entries, please share them with us! #gbr #TeamTiger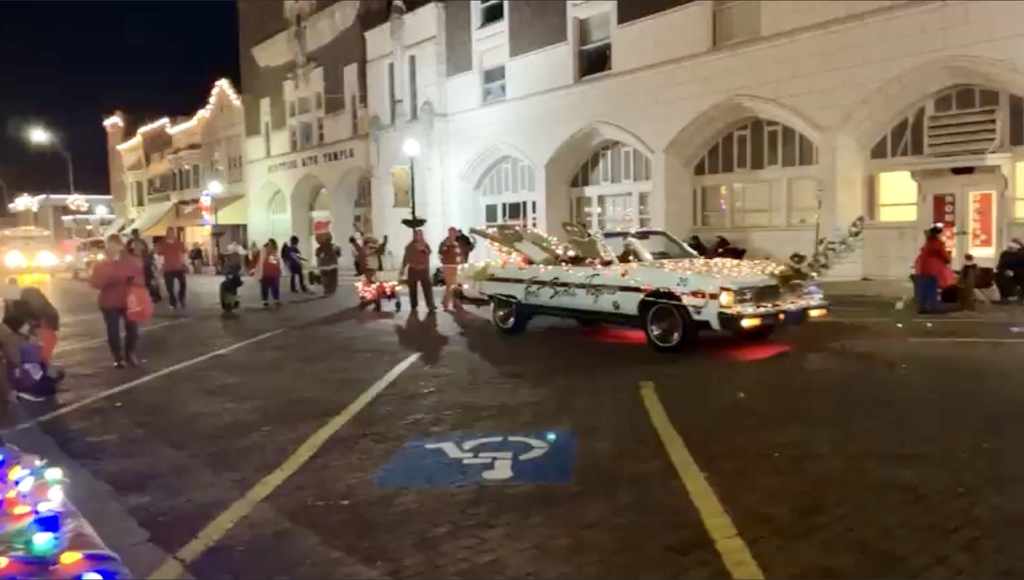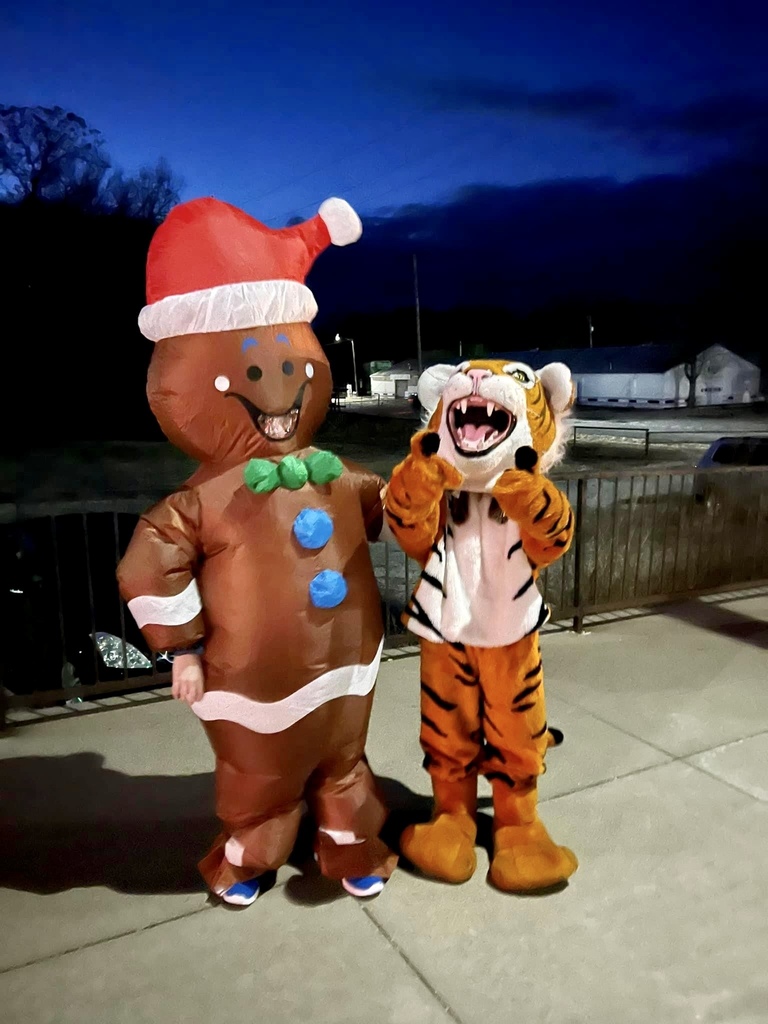 Keep your family healthy this winter by keeping up to date with your vaccines! CHC is hosting a Family Flu Vaccine Clinic at the Fort Scott Early Childhood Center, 409 S. Judson, tomorrow from Noon - 4 PM.